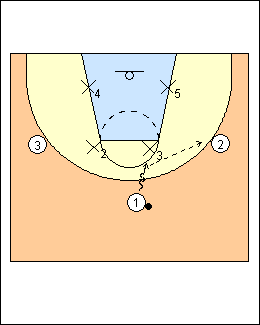 1

Coach K

Attacking the zone defence. 3 attackers versus 4 defenders in a box (or diamond). The attackers use dribble penetration, pass fakes, misdirection etc. in attacking the zone.

Posts do zone shooting at the other end, see Post play - Duke zone shots.

See Scrimmage - Nash zone gap (4 on 4).