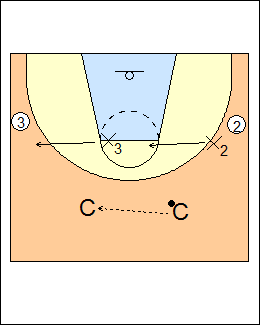 1
More 5-Star Basketball Drills

X2 is initially in a deny (or gap) position on 2, X3 is in a help position on 3.

When one coach passes to the other, X3 sprints to deny or gap on 3, X2 runs into the lane as a help defender.
Hoop Tactics - basic shifting - the ballside defender tries to deny for 3-5 seconds, then the ball is passed to the other coach, coaches can pass to the ballside wing, who will make a return pass.