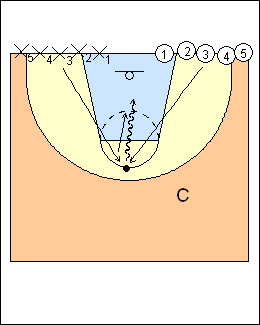 1

Twp groups of players on the baseline, each with a number. Coach puts a ball on the floor at the top of the circle, calls a number, first player to the ball in that pair attacks, the other defends.

Variations

- coach can drop or roll the ball on the court, whoever gets it attacks
- the defender can counterattack the far basket on a steal or defensive rebound.