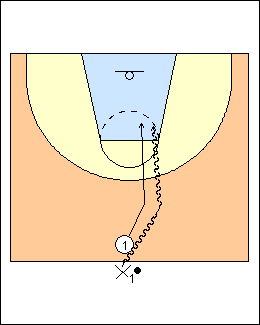 2


At halfcourt O1 gives the ball to X1, go 1 on 1 live to a stop or score.

(Options)

- limit X1's dribbles so he must attack

- X1 must dribble between the elbows to score.

Ray Lokar - Zig-zag to half - dribble against a defender in the backcourt using a variety of moves, then play live 1 on 1 in the frontcourt.