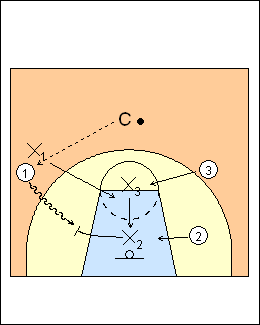 1

FIBA Assist, issue 2

X1 starts some feet behind 1. X2 runs to stop 1 outside the lane, X3 goes under the basket to guard 2, X1 defends 3's ball cut, play 3-on-3.
(Option - 2 starts at the weakside low post)
Lee Rose - X1 starts in the lane.