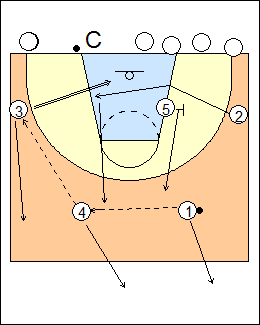 1
John Calipari
championshipproductions.com

Run 5 on 0 halfcourt offence (e.g., motion) all the way through, then sprint back on defence.

Calipari wants his team to cover the wings, cover the basket, and shadow the ball. If a guard takes a layup he will pick up the ball, another guard will say "Take the ball, I got yours". Teams must talk, e.g., all players should relay a call on offence, especially on the road, where you can't hear.