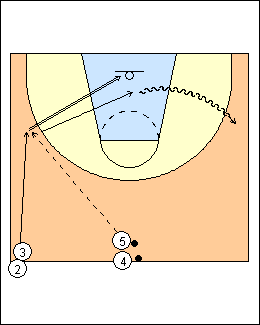 1
Tony Barone

Each guard works with a partner big.

3 runs to the arc for a pass on the move, shoots, rebounds, and dribbles out to the other side. 2 goes next, then repeat from the other side.

Progressions

- shot fake, 2 dribbles middle
- shot fake, 1 dribble baseline.