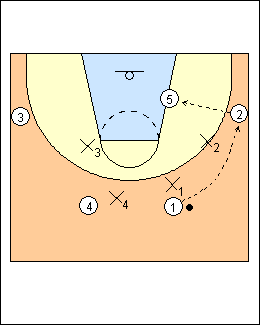 1
Jeff Bauer

5 on 4, 4-out 1-in motion

a) No defender on the post attacker. Emphasize feeding the post, movement off the post feed, and perimeter screens by the post.

Allison McNeill - post player cannot score, emphasize passing to the post, playing off the post, post should set numerous screens.