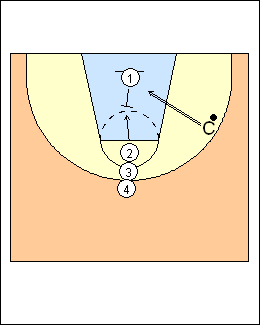 1
beone.basketball.ca

Coach shoots from anywhere. If 2 gets the rebound he goes to the back of the offensive rebounding line. If 1 gets the rebound, both players stay. 1 must make three consecutive rebounds to get out. Continue until all players have made three consecutive rebounds. There are no fouls.

Variations

- offensive rebounders start at the 3-point line
- go live one on one on all offensive rebounds.