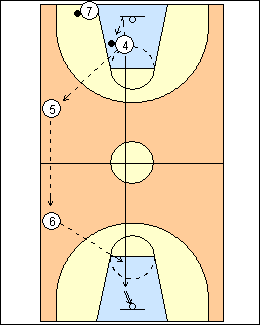 1
Tony Barone

4 throws a ball off the backboard, outlets to 5 and runs straight up the middle. 5 passes to 6 who passes to 4 just past the foul line, 4 makes a layup, the next player goes.

Progressions

- 4 jump stops on the catch, reverse pivots (spins) to score
- 6 rolls the ball to 4 on the floor.