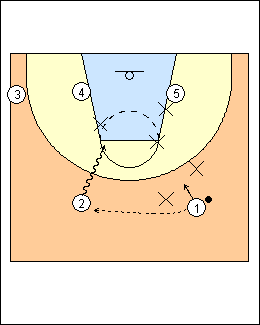 1
Jim Boeheim

If you hold the ball against a 1-3-1 they will trap you. Try to get the ball into the gaps from the top, and get the ball to the baseline and over. You don't have to get a lot of movement.

Use two guards, two low posts on the blocks, and a player on the baseline.

1 draws two trappers then passes to 2 just before a trap. 2 drives a gap looking for 5, shooter 3, or to 1 coming back, who would try to drive a gap on his side.