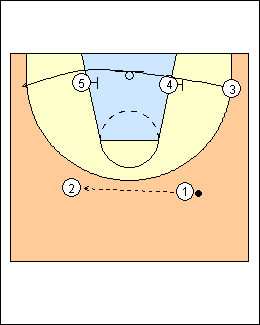 1

Ken Atkins

Against an odd-front zone. 3 is a shooter.

4 and 5 screen the baseline runner in a 1-3-1 zone. 4 will seal and look for a lob pass, 5 screens and steps up the lane towards the ball (2 ball fakes towards 3 in the corner).

3 has the option to fake running the baseline and step back to the corner, 4 reads the fake and tries to re-screen the backside of the zone for a diagonal skip pass from 2.