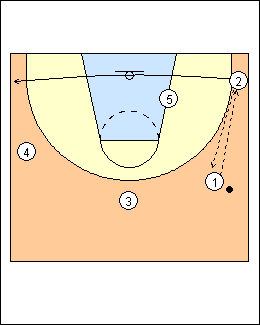 1
Tony Bergeron

An overload against an odd-front zone (3-2 or 1-2-2)

2 is the best shooter, 3 can shoot, drive and handle the ball, 4 is the weakside rebounder. All perimeter players look at the rim when they get the ball.

On a pass to 2 in the corner, he looks to shoot or feed 5, and runs the baseline on a pass back out to 1.