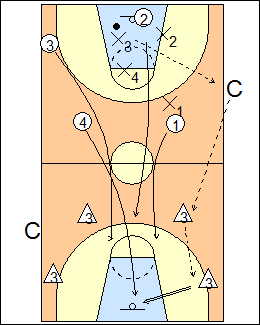 2
Team O sprints back on defence, team X outlets to a coach on the sideline, who kicks the ball ahead to team 3 attacking the far basket.

Team X stays and will get out to attacking positions.

Someone needs to get back on the shot (you can't pick up the ball, no one is guarding the coach). Normally the last player back guards high weakside.