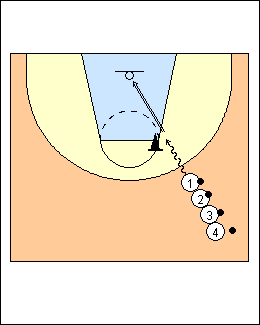 1
Mario Blasone
coaching.fibaeurope.com

All players shoot from the same spot, go to the back of the line, are out on two misses in a row, the last three remaining players are the winners. Repeat so losers can get revenge.

Team contest - when the team misses two in a row they must sprint fullcourt.