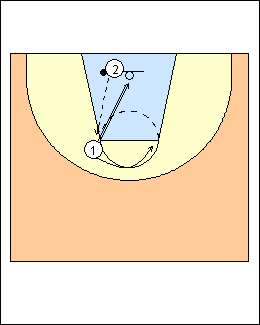 1
Bob Hurley

In pairs with one ball, shooter and rebounder/passer, the shooter

a) takes 5 shots elbow to elbow, then 1 layup, then defends as the passer zig-zag dribbles from baseline to halfcourt,
b) takes 3 shots elbow to elbow, 1 layup, defends to halfcourt,
c) takes 1 shot and 1 layup.

Change the shooter.

Progressions - shoot elbow to wing, wing to corner.