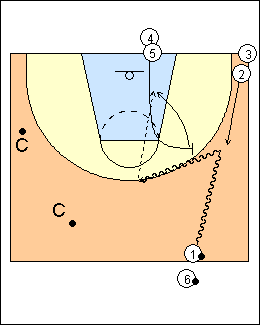 1
Coach K
championshipproductions.com

3 on 0 shooting, all three players shoot. A good way teach offence is to have shooting drills simulate your sets. They did it all the time with the Olympic team, they loved it. If there's ever a lull in practice, this gets everybody moving.

a) Ballscreen from the low post

A versatile ballscreener can roll, slip, post, or pop. Bigs should keep their hands up all the time, legs go out, you get wide.