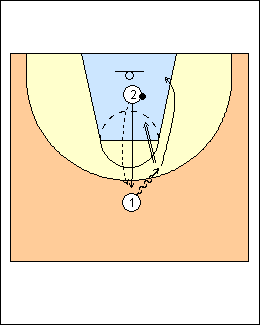 1

coachesclipboard.ca

2 passes to 1 and closes out. 1 can catch and shoot or take one dribble. 1 gets a point for a made shot, loses two points if the ball bounces more than twice after the shot. 2 does not box out, is the next shooter.

Variations

- shooter loses a shot if the rebound bounces more than twice (O'Brien catch and shoot drill)
- maximum one bounce after a shot.