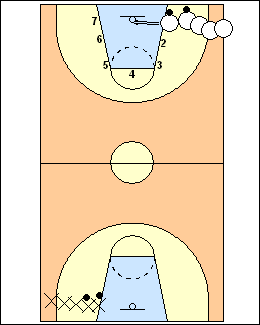 1

Each team has two balls, must make 3 shots before moving to the next spot, 7 spots in total. Must use the backboard at spots 2 and 6 (the blocks).

Variations

- each player then has to make a foul shot
- make 7 shots at each spot, and once 3 shots have been made, if the next shot is missed, start over at that spot.