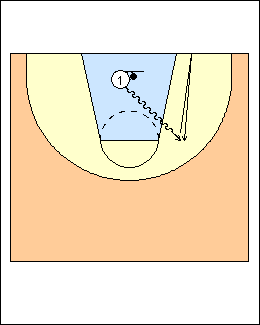 2
Dribble out and put the ball down in its original spot. Repeat, go hard for 10 shots (or 10 makes), then do it again on the other wing.

Progressions

- use two balls, one on each side, alternate
- for 3-point shots, the ball is outside the arc, the shooter starts at halfcourt (FIBA Assist, issue 25).

The easiest way to be square to the basket is by having your feet and chest pointing at the rim.