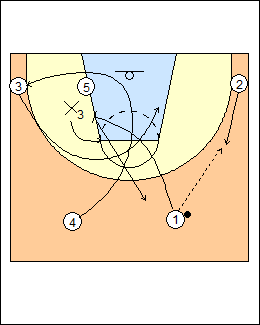 1
Create opportunities for open cutters, and a triple gap for 1.

2 lifts for a pass, 1 screens away for 3, 4 cuts off 1's back.

Variation - 1 cuts to the left elbow without screening for 3.

a)

3 can curl the screen if his defender trails, then 1 pops back out top as a pass option for 2 (shown).