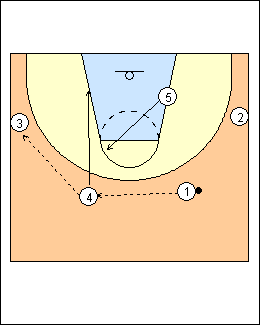 1
Frankston Blues

4 dives on the pass to 3, 5 pulls hard to the elbow for a pass. Look for a hi-lo feed if 4 is fronted, otherwise 5 can rip it thru to attack the rim.

(Option - 1 screens away for 2 to occupy help defenders)

See Larry Brown secondary break (dive post), Horns 1 dive and pull.