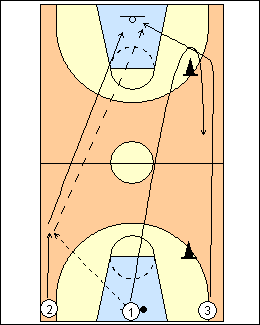 1
coaching.fibaeurope.com

Make 4 layups in 4 trips, inbounds pass after each score. No travelling, the ball never hits the floor (even after a basket), or go up and back again.

1 passes to 2 who hits 3 for a layup and follows to rebound. 1 runs around a cone on the far foul-line extended.