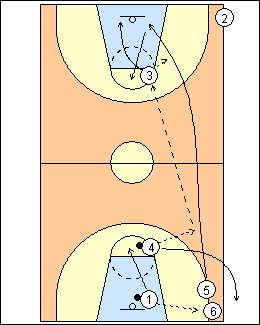 2
5 cuts for a pass from 4, advance passes to 3, and gets a return pass for a layup. 3 rebounds the shot and goes to the end of the line, 5 replaces 3 at the elbow. At the other end, 4 goes off, 1 replaces him at the elbow.

2 will go next, passing to 1 and getting a pass from 6.

Run both sides at the same time as a competition.