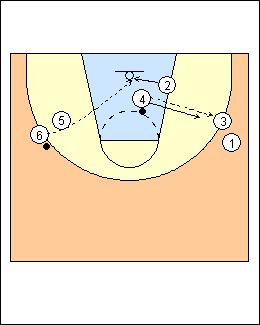 2

4 rebounds, passes to 3 and closes out while 6 passes to 2 for a layup.

6 will then cut to the basket for a pass from 3, while 2 rebounds, passes to 5, and closes out.

Rotation is from passer at the wing to cutter making a layup to close-out on the opposite side to end of the line. The balls do not change sides.