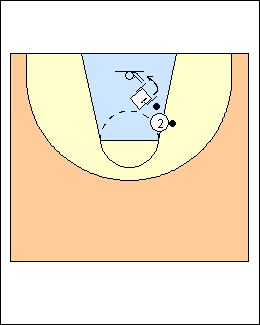 1
Ganon Baker

At the rim with the right foot trailing (feet wide apart), pivot on the left foot, jump off the left foot and shoot using the backboard. 2 shoots next, make 10 swishes in a row (no rim). Repeat shooting floaters, with no backboard.

Progression - shoot off two feet, pivot on the left foot, plant the right foot beside it.

Repeat the series from the left side.

See Ganon Baker layup form footwork.