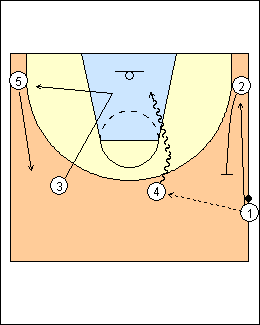 3
1 inbounds to 4, who gets the ball overhead, 2 backscreens for 1, 4 looks at 3 who backcuts, 5 comes out, 3 clears to the weakside corner, 4 rips the ball through and finishes with one dribble.

4 will be open because the defence is worried about all the other parts of the play.

Also look for three-point shots by 1, 2, or 3 (often open in the weakside corner).