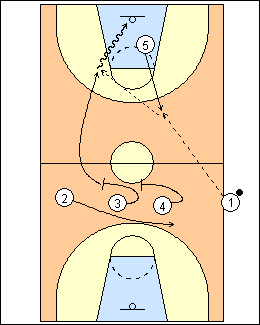 1
Tom Izzo

a) Fullcourt

You're up 1 point, the other team is pressing to get the ball back.

3 is the best athlete, 5 is an athletic big.

5 can fake being tired or lazy while the ball is dead. On the slap, 3 and 4 turn and screen for 2, 5 explodes to the ball for a pass. 3 takes off for a pass from 5 (not a bounce pass, too slow).