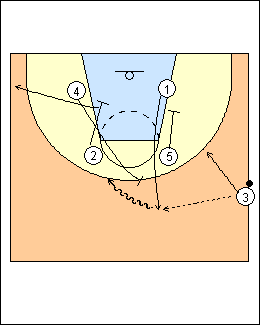 2

Emir Mutapcic (guelphbasketball.com)

On zipper fist, have 2 downscreen for 4 who immediately goes into a ballscreen for 1, making the screen much more difficult to defend. Run zipper fist if the ball is on the left side. Against teams that will try to deny the pass to 1, 1 backscreens for 5 then cuts up.

See Inbounds - sideline Cuba 1, Barcelona, Fratello 3 box.