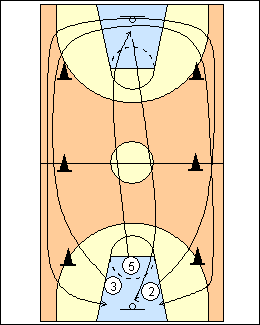 1
Running the fast break without a ball. Starting in the key, 2 and 3 run their lanes wide, cross under the blocks and come back. 5 runs rim to rim, seals, then repeats coming back. Go up and back twice or more, change players.

Options

- 5 runs a banana cut through an elbow to the rim
- 2 crosses lower than 3 (New Jersey Nets).