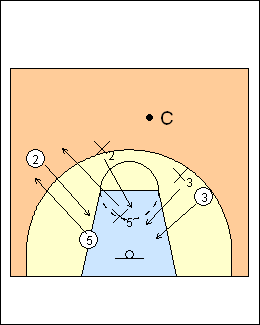 2
3 backcuts, X3 denies and does not open up near the lane, he would be a target for a screen. 2 and 5 interchange on the other side. The defender in the lane is X3's help.

If coach dribble penetrates, X3 fakes and recovers.

After a couple of interchanges, coach can pass to an attacker, live 3 on 3.