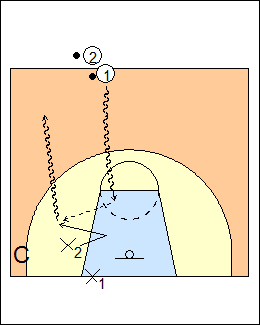 1
John Calipari

a)

1 drives from the top, X2 stunts at the ball and steals a pass to the corner.

They do not leave a corner shooter, stunt at the driver and look for a steal, they'd rather have 1 drive into a big who has his head on the rim, make 1 play basketball.

Progression - the shooter moves up out of the corner, it's still corner to them, the defender has to stay below him so he can't cut backdoor, stunt and steal.