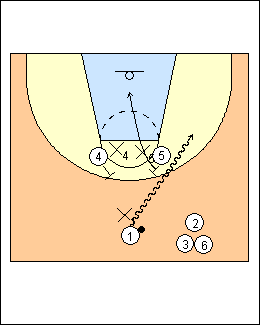 1
Horns 3 on 3 with high posts. See Horns for attacking options, e.g., ballscreens by 4 and 5 (Horns 1 series), a pass to 4 or 5 (Horns 45).

Variation - 2 on 2, no defender on the point guard (e.g., Horns 45 iso, Suns).

Play to a stop or score, attack-defend-off, or three attacks, or make-it take-it against new defenders.